LANDSCAPE & GARDEN SUPPLIES PERTH

Transform your garden with ornaments, statues and water features
Whether you're starting a landscaping project from scratch, overhauling your current garden or need some landscape supplies for regular garden maintenance, visit Down to Earth Garden Supplies. Based in Perth, we have everything you require for your garden. Contact us for advice or pop into our store in Midvale.
For professional and home gardeners
Wide range of unique products
We specialise in sourcing unique products and have a fully stocked outlet with items that you won't find anywhere else. With our strong position in the market, we offer both variety and affordability; our styles swing from classic Asian and rustic to contemporary and eclectic within a competitively priced product selection. When it comes to garden supplies and products, we are committed to providing high-quality products and excellent customer service. In addition, we are constantly adding to our product range, which means you are assured of a new experience with every visit.
Meeting all your garden requirements
Whether you manage a large garden attached to a commercial property or enjoy weekend gardening in your backyard, we've got what you need. We supply a huge variety of products and supplies including:
Buy in bulk and save big
Garden ornaments
Garden water features
Garden Sculptures
Garden Soil Supplies
Stones and Pebbles
Mulches
Buy in bulk and save big
Love to save on cash where possible? Buy in bulk with Down To Earth Garden Supplies and save big. It will also save you time as well as cash. When you buy your commonly used materials in bulk, you simply have to go to the supplier less. This means you are also less tempted to add additional items to your cart you don't really need. For those who buy in bulk, enjoy savings on sand, soils, mulch and other landscape materials. Chat to one of our friendly staff to arrange delivery of these bulk items. For most items we can do same-day delivery!
Garden ornaments
Garden water features
Garden Sculptures
Garden Soil Supplies
Stones and Pebbles
Mulches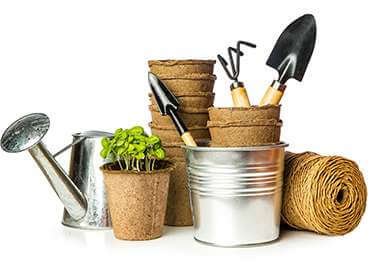 Find out what they have said about us